CRATE CONVEYOR BELTS
The crate conveyor belts produced by ACMI are built with a solid steel structure and are equipped with low-consumption motors. Should it be necessary to process different products on the same line, it is possible to equip the crate conveyor belts with quick-adjusting guide systems in order to speed up the format changeover operations. The crate conveyor belts can be equipped with crate turners, 90° deviators and plate dividers to fully meet all handling needs.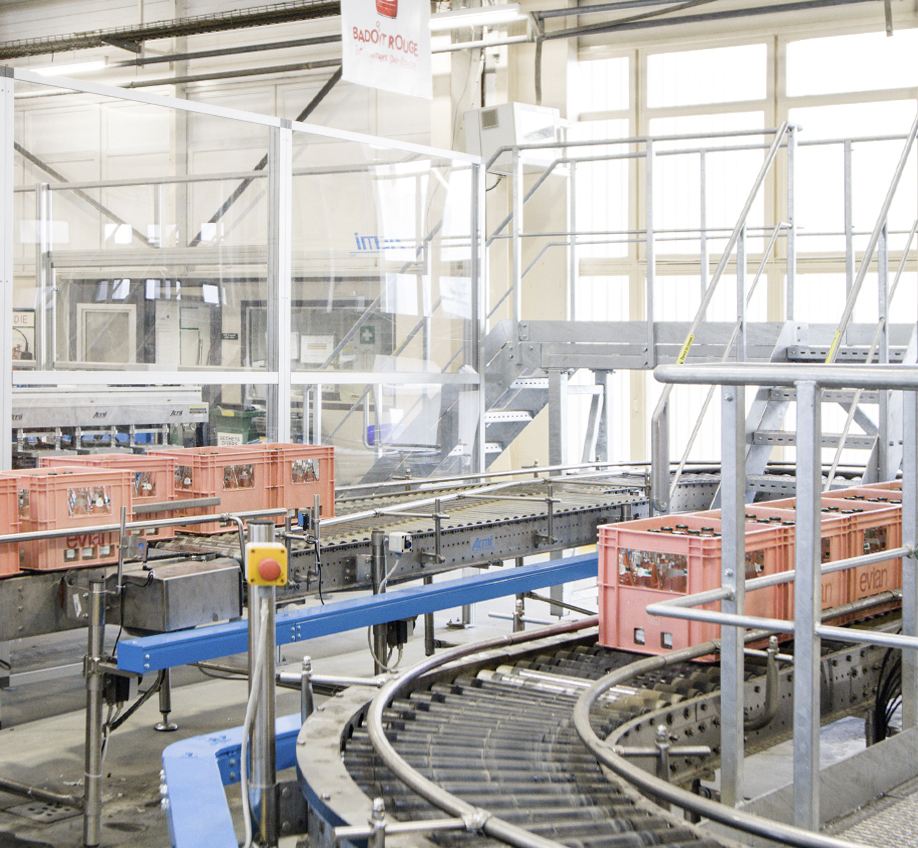 DETAIL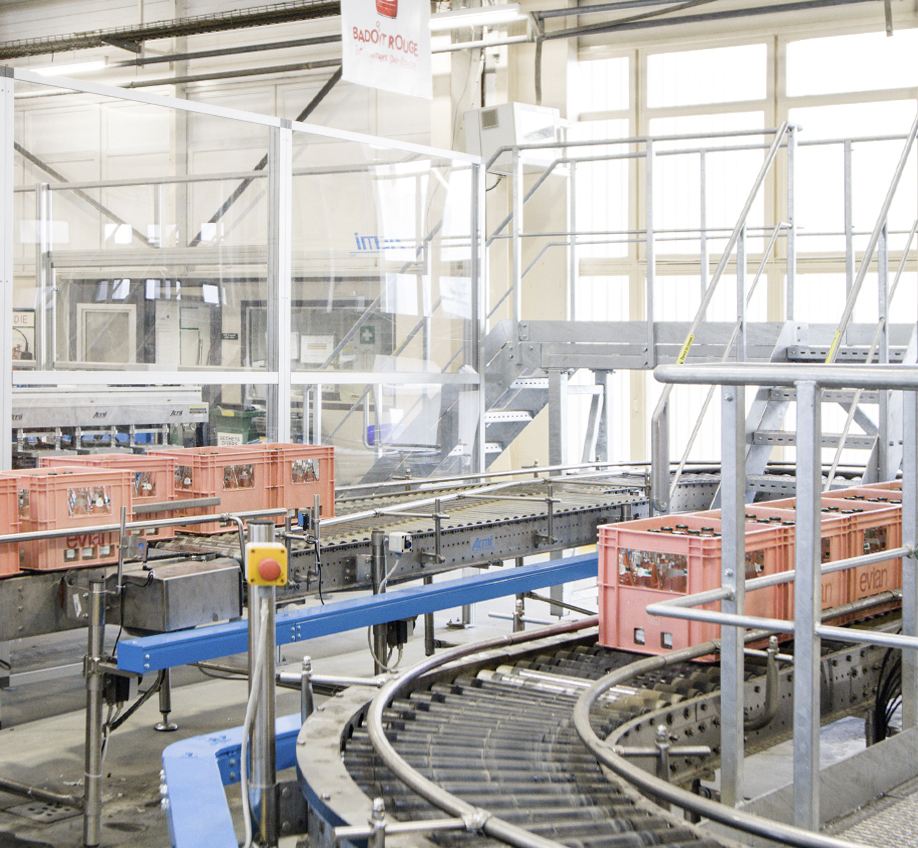 Types of chains used: modular, rubber.